Digital Marketing For Nonprofits
By Jonathan Matlock
Nov 30, 2020
Digital marketing for nonprofits requires a different approach, and in this guide, we reveal everything you need to know about doing it successfully.
The digital marketing world is changing all of the time. New trends emerge continually, and businesses need to keep up-to-date with these if they are to continue to make an impression online. Digital marketing for nonprofits presents a whole host of challenges, with restricted budgets and poor online visibility common throughout the industry.
However, digital marketing presents organizations with an effective way of reaching huge numbers of people quickly, and so it is something all nonprofits need to focus on.
Golensky and Hager in, "Strategic Leadership and Management in Nonprofit Organizations," state that the most successful social service nonprofits are focused on strategic targeting of potential funders, and also recognize the importance of marketing. Success was equated to a balanced budget and meeting targeted funding goals. Digital marketing, wether through a digital agency or other means, is key to meet both goals.

With that in mind, we have put together this guide to give you a helping hand. Read on to discover everything you need to know about putting together an expert marketing strategy.
Table of Contents
We realize you may be wondering how digital marketing can benefit your own organization or company. Is it really worth investing in the time, money and resources to further your mission or cause?
Although it's not a comprehensive list, here are three specific types of nonprofits in which digital marketing can help achieve your goals.
Charities
Raising awareness without spending too much money is the main objective for any charity, and that's exactly what digital marketing enables you to do. From SEO to social media, you can build a campaign that increases your online exposure and helps people to understand your message and mission. Video marketing works effectively too, as videos present information in an engaging and easy-to-understand format, which connects with the viewer's emotions. It's also a form of content that's easily shareable too.
Schools
Digital marketing can be used effectively to engage students, parents, and other stakeholders. Forward-thinking schools have made digital marketing an integral part of their growth strategy, as it enables them to communicate with students in a different manner. This engages interest, gains their buy-in, and nurture commitment.
Faith-based organizations
Ministries, research institutes, para-church organizations, churches and other faith-based organizations can benefit from digital marketing as well. Digital marketing can be used to encourage donor development, membership, or strategic partnerships. It also helps you to boost visibility so that you can reach more people with your message.
What is Digital Marketing?
Digital marketing involves using a number of marketing tactics and strategies to reach your goals and objectives. This could include attracting supporters and volunteers, soliciting donations, and amplifying the cause and mission of your organization.
There are many different forms of digital marketing that can be used. This includes email marketing, content marketing, social media, search engine optimization, paid search, and more. We're going to talk you through all of the different approaches when it comes to digital marketing for nonprofits so that you can get a better understanding.
The Digital Marketing Plan
A digital marketing plan is no longer a luxury; it is a necessity for nonprofits.
The manner in which people are choosing to donate and give money is changing. More and more people are doing this via online platforms. You only need to look at the rise of Just Giving to see that this is the case.


However, simply posting aimlessly on social media is not going to be enough to draw people in. You need a careful and considered approach that is going to drive results.
This involves carefully melding everything from content marketing to social media marketing to create a powerful online presence, which is authentic and enables you to connect with others in a thoughtful way.
According to NP Source, the main bulk of traffic today comes from organic searches, which account for 47.09 percent. So, you need to work on this first, and all of your content online goes a long way to increase your search engine exposure, so the full picture really is what matters.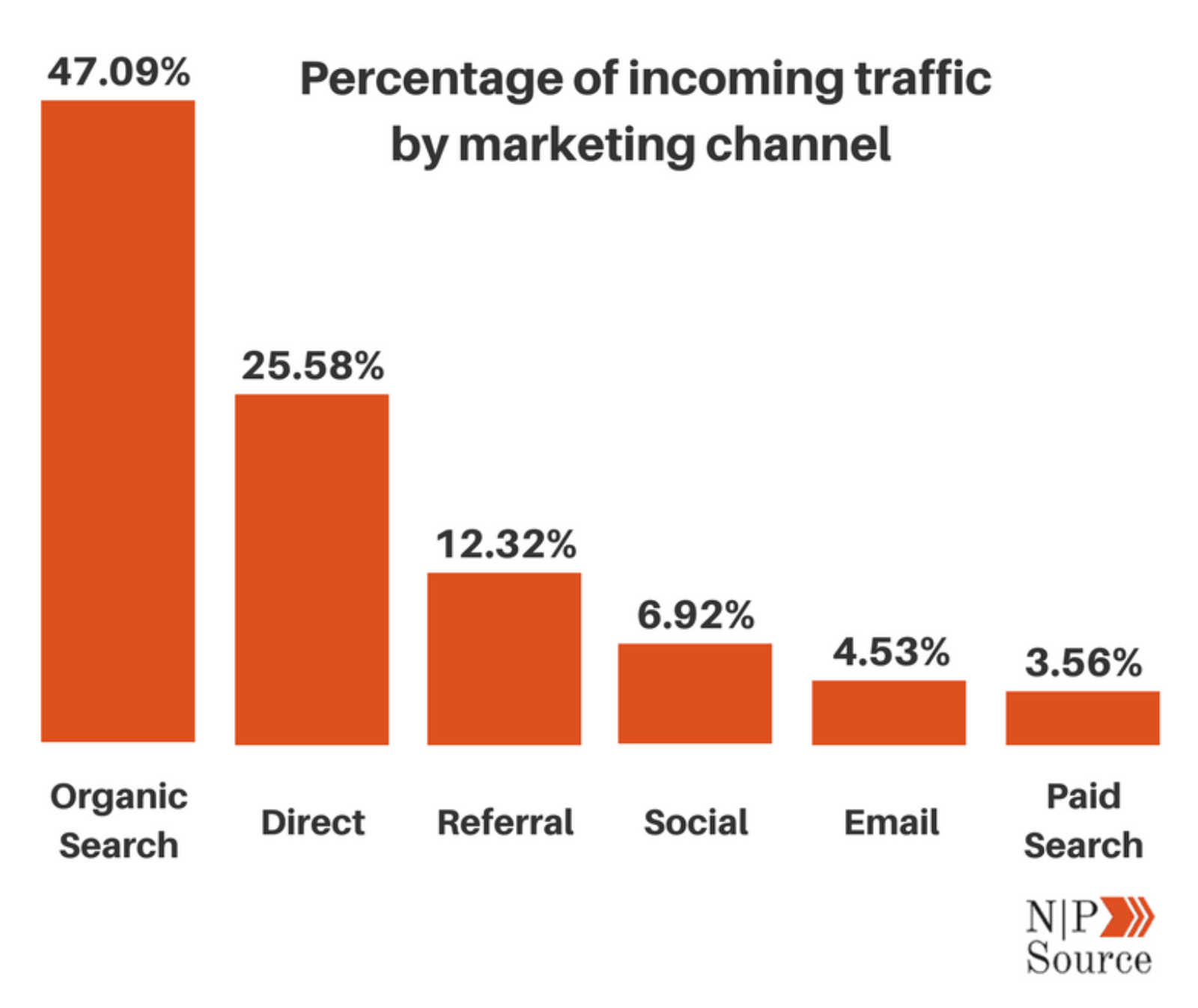 To put together a digital marketing plan, you always need to begin with your goals.
What is the main objective you hope to achieve? For example, do you want people to visit your organization?
Are you looking for more donations?
Once you have determined this, you can then figure out what action is needed for this goal to be achieved and how digital marketing can work to help you achieve this.
To effectively put together a digital marketing plan, here are the five steps that need to be followed:
Define your marketing objectives
Understand your audience
Craft your main messages
Select, plan, and create your marketing strategies (which we will discuss in the next section)
Evaluate your marketing efforts and performance
Digital Marketing Strategy
Once you've got an understanding of the objectives you're going to be pushing, you can then start focusing on the strategies that are required to get you to where you want to be.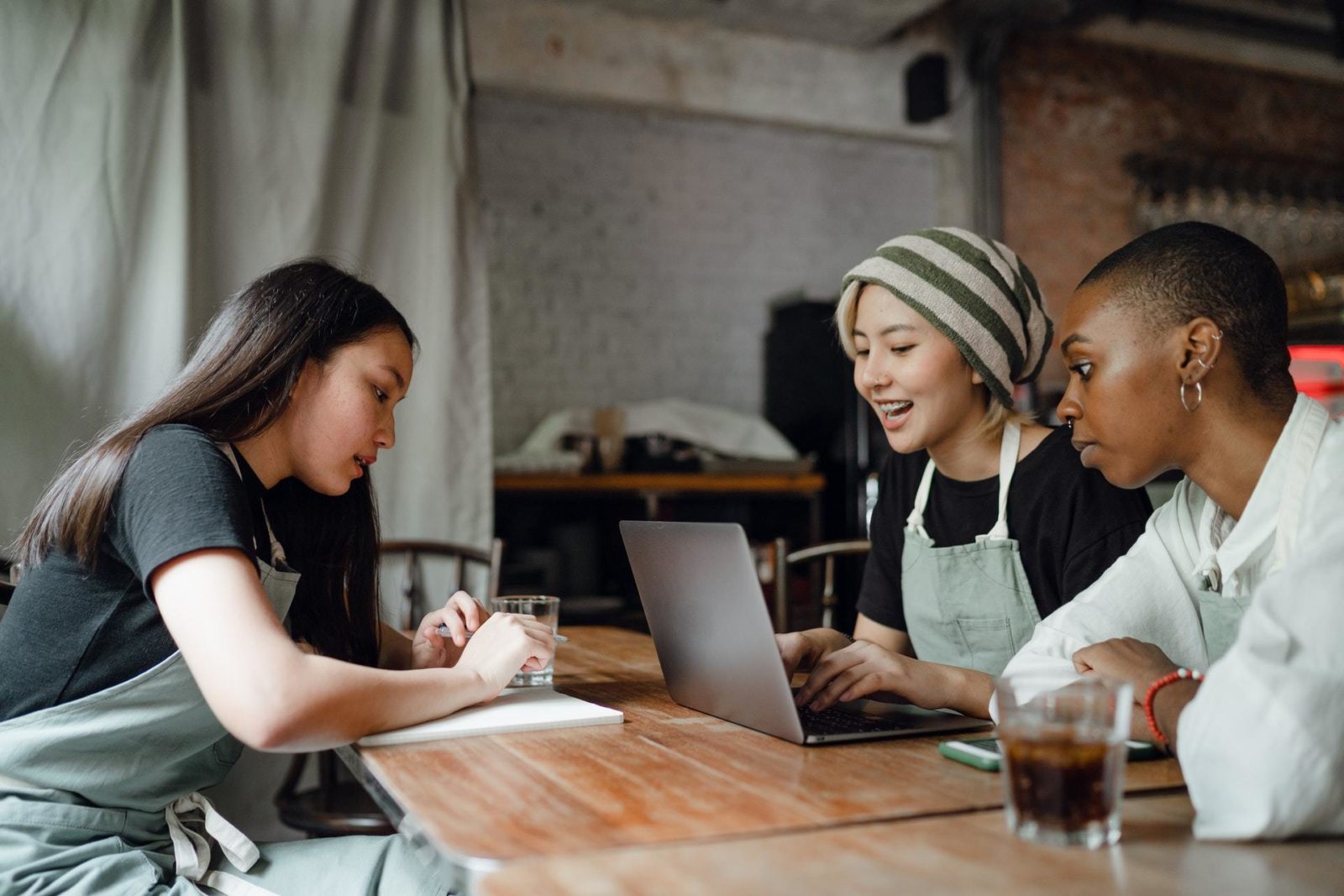 Different marketing channels include the likes of content marketing, social media, email marketing, paid advertising, and SEO. These channels are used to create powerful digital marketing campaigns. Your specific goals are reached through careful curation of campaigns across different channels.
This includes extensive market and audience research. Personas of your typical target audience need to be created so that you can understand their online activity and what is going to appeal to them. It is also imperative to understand the current market and the competition you face. This research will help you to uncover what you're up against and where your target demographic is the most active so you know that sort of platforms you should be focusing on.
Digital Marketing Tactics
There are many different digital marketing tactics that can be used, and we're going to discuss the main options in the upcoming paragraphs.
Irrespective of the marketing tactic you select, you will need to carry out extensive planning prior to it being executed. Some of the questions you should ask yourself are as follows:
What are you going to do with this marketing approach?
Why is this marketing tactic important to you?
When are these marketing activities going to happen?
Who is going to be in charge of this marketing tactic?
How does this approach tie in with your overall marketing goals?
How much are you going to spend on this marketing tactic?
This sort of tactical planning will help you to refine your strategy. It's arguably even more important for nonprofits, as every penny spent needs to be justified.
You also need to ensure that you continue to monitor your marketing efforts. You can take online skills courses by Google to differentiate business goals from marketing goals, and measure your performance.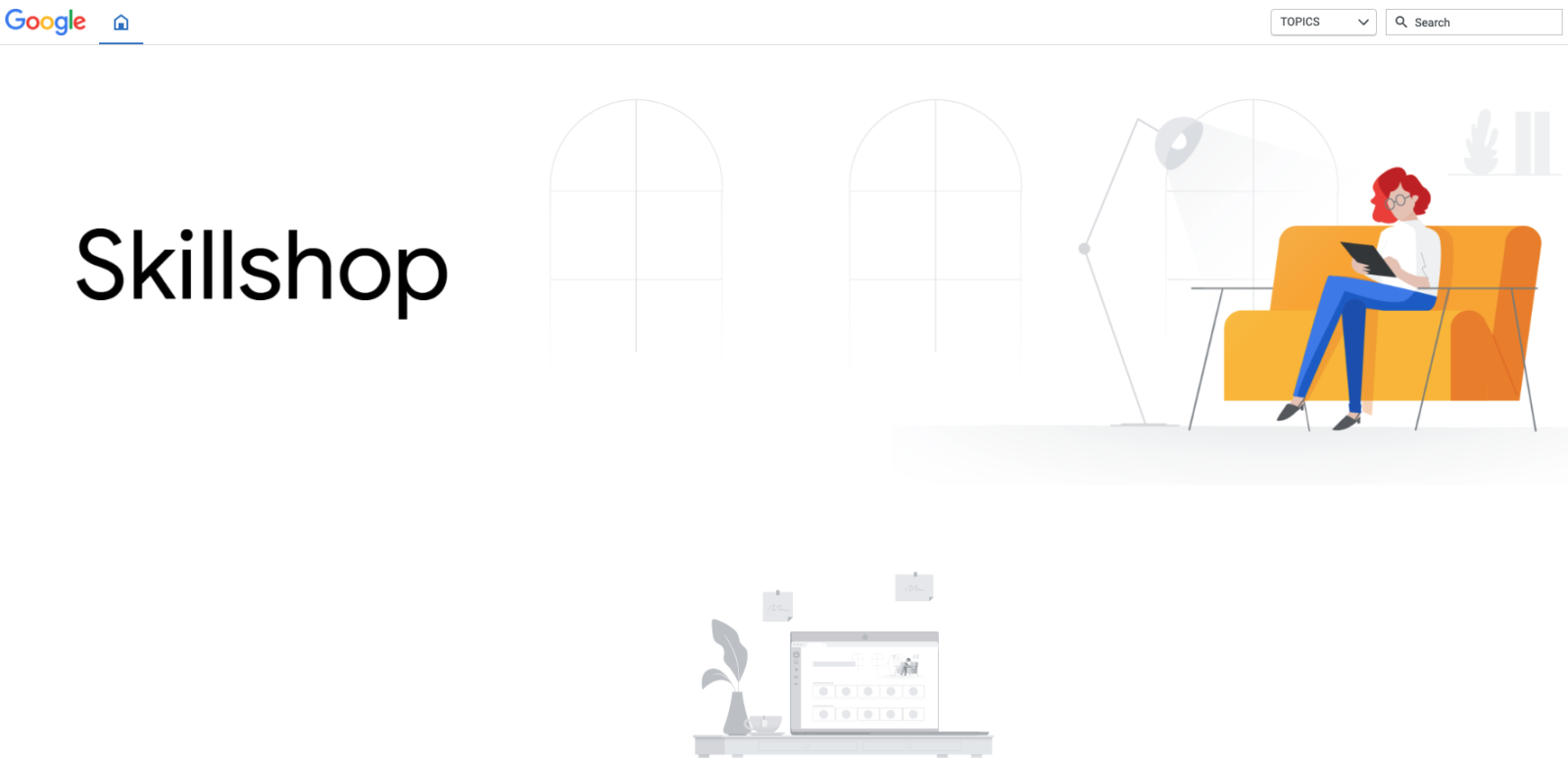 After all, how are you going to be able to get a handle on your performance if you do not have any understanding of the facts and figures? Data is critical in understanding what is working and what isn't.
Successful digital marketing for nonprofits is not just about increasing your audience. It is just as critical to keep a close connection with supporters and donors you already have. Effective content marketing will help you to nurture these relationships, fostering fruitful connections that will become increasingly valuable as time goes on.
So, what can you do to improve the content you produce?
Make sure your content is structured well. It should include an introduction, body, and conclusion. It should be easy to follow too.
Research prior to writing, and outline your article before you dive right in. This will ensure your content is thoughtful and logical.
Make sure the headline is compelling and will encourage people to click.
Use your own images wherever possible.
Ask for feedback before hitting the 'publish' button. This is a great way of avoiding errors and ensuring your content hits the spot!
Using Google Docs is a convenient and efficient way to collaborate with your colleagues and make revisions on the fly. Create, edit, comment and chat in real-time straight from your browser to start creating content to reach your audience.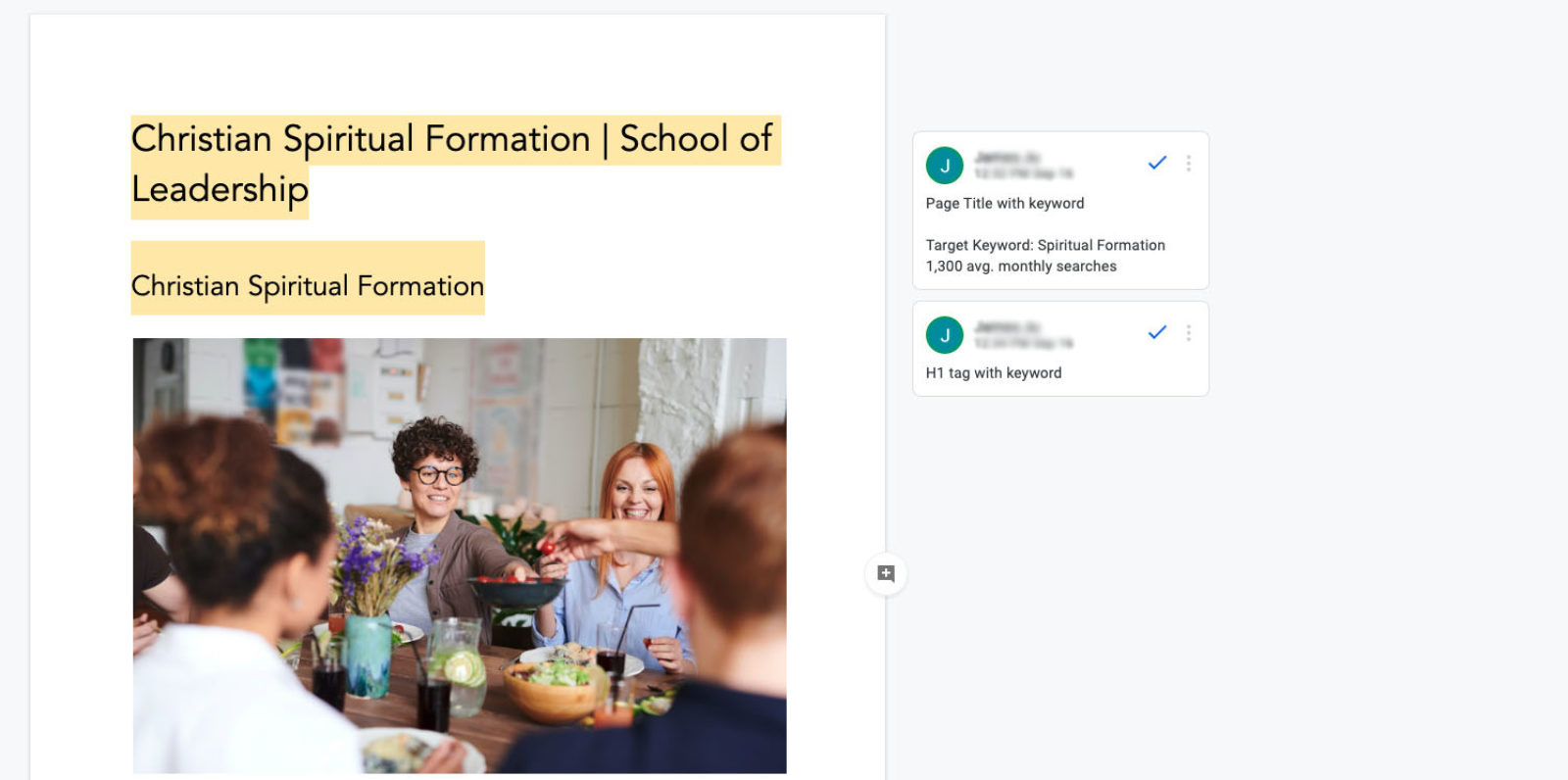 Search Engine Optimization
Search engine optimization (SEO) is the process of generating traffic via search engines organically. This means that you are not paying for sponsored content placement or advertisements.
Site Authority Is Credibility
You must follow a number of guidelines and best practices to earn coveted organic traffic. It is all about showing search engines that your site is the authority people need. The aim here is to enable your site to rank as highly as possible for target keywords or phrases that are relevant to your site and audience.
Choose Keywords
One of the first priorities you should have is choosing the right keywords. Using target keywords enables you to communicate with Google in a manner that makes it easy for them to understand the main focus of your content, and as a consequence, the sort of queries it should rank for. At the same time, we need to stress the importance of writing for humans, rather than search engine bots. Keywords need to be incorporated naturally and they must be grammatically correct.
The Skit Guys generates a lot of great organic traffic for keywords like, "easter skits for church." This keyword phrase is both natural and the intent behind the search is clear to anyone. This is the first organic search result for that query and the visitor's need is met with a full list of skit ideas for the Easter season.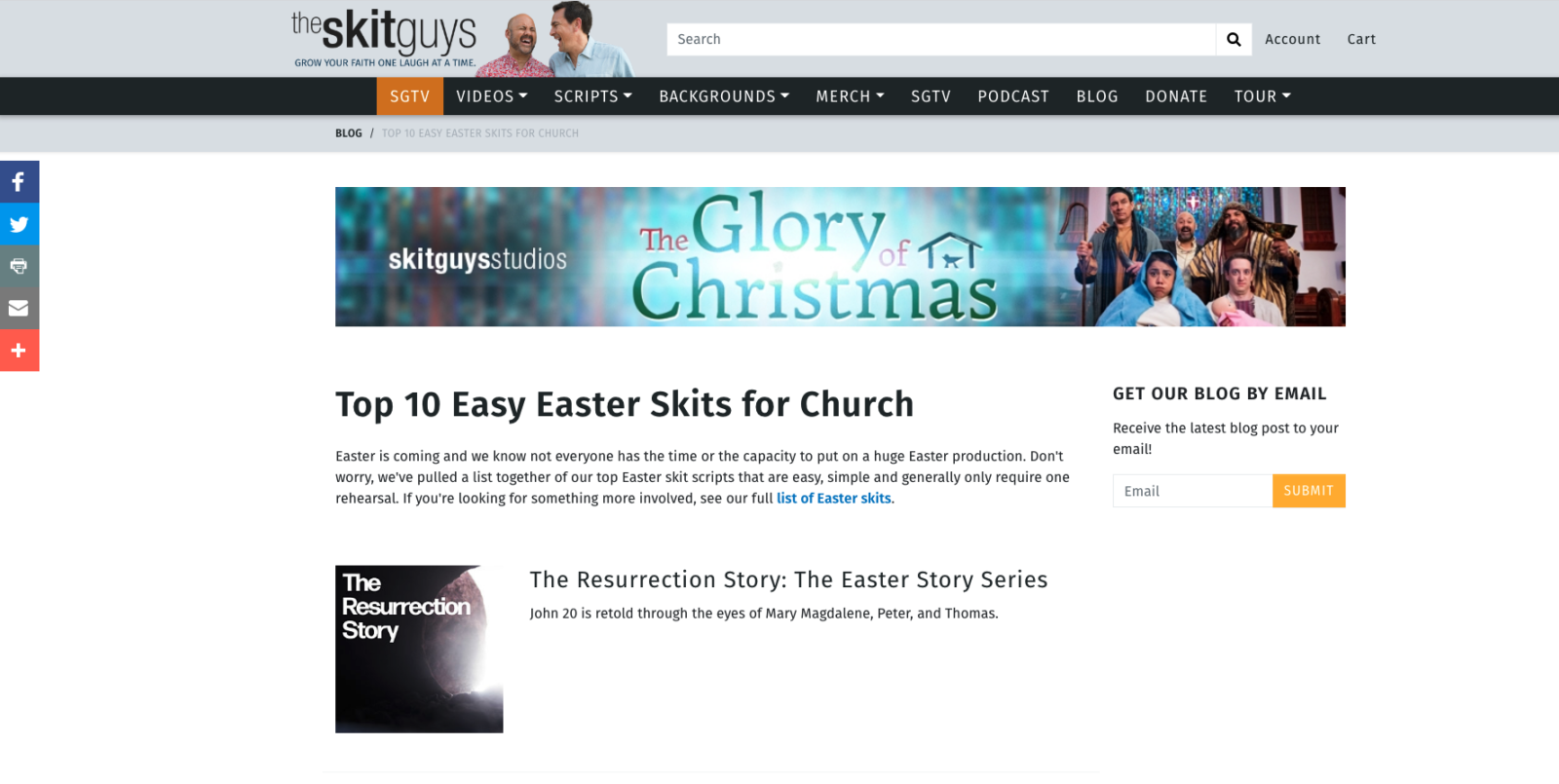 On-Page SEO
Next, you need to follow on-page best practices.
This helps Google to understand your webpages. On-page simply refers to anything that is happening directly on your site. This has an influence on the way Google crawls your site and all of the pages on it. Some of the elements that are vital here include:
Title Tag
Headings
Meta Description
Internal linking
ALT Text (alternative text for images)
Make sure that all of these elements are optimized, incorporating some of your keywords, so that Google understands your website fully.
SEO and User Experience
Another part of your website that matters is the user experience it provides.
A lot of people do not realize that user experience has an impact on SEO. They think it is all about keywords and linking. Yes, this matters, but Google is improving all of the time, and it incorporates many factors into its ranking decisions.
If your website is slow to load or difficult to navigate, for example, visitors will simply leave and go elsewhere. This means you have a high bounce rate, and Google will pick up on this.
If you want a great overview and practical guide the core principles of good user experience, grab a copy of Steve Krug's "Don't Make Me Think."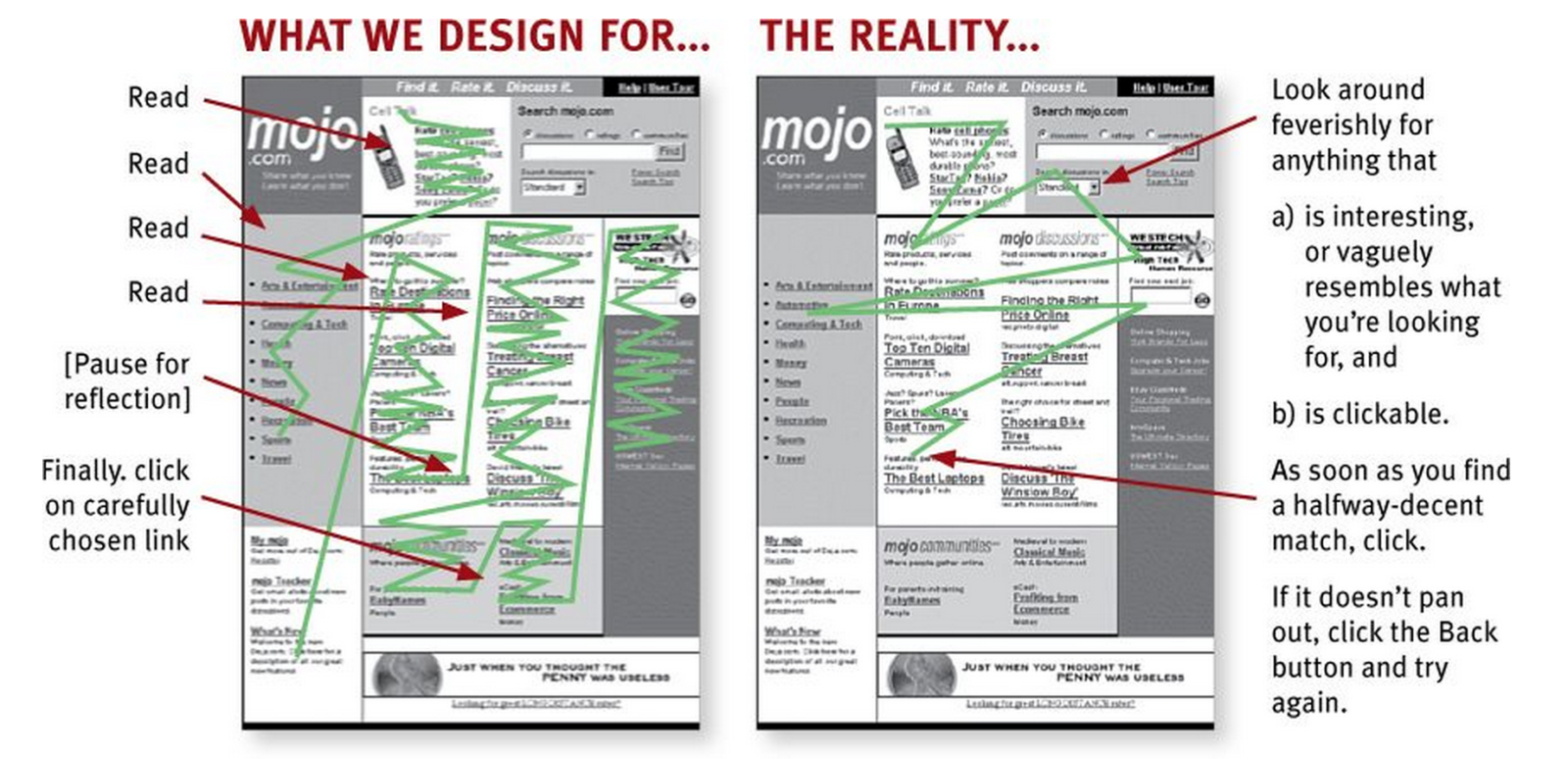 Finally, leveraging local SEO opportunities is critical.
Local SEO simply means appealing to users that are making location-based searches, such as "secondary school in Dallas" or "homeless charity in Houston." Claiming your Google My Business listing is one of the most vital things you can do to make sure your business features in local searches or searches with branded keywords.
Strategic and thoughtful SEO for nonprofits goes a long way to impact your organization's mission.
When it comes to digital marketing for nonprofits, paid search is one of the strategies that aren't really used much. There are a number of reasons why this is the case, yet one of the main reasons is, of course, the budget constraints that nonprofits have.
However, Paid Search shouldn't simply be overlooked, especially as Google have grants in place for nonprofits. If eligible, you could receive as much as $10,000 to spend within Google AdWords, which can be used to help you get to the front of your audience so you can hire volunteers or drive donations.
One of the most powerful elements of paid search is that it enables you to learn more about your audience. The functionality and reporting within AdWords present you with detailed insights into where your traffic is coming from and how the search pattern of your audience progresses.
Some questions to consider:
Do they mainly use desktop computers, tablets, or mobile devices, for example?
Did they convert?
What part of the world are they searching from?
These are some of the powerful insights that you will be able to access by leveraging paid search.
Charity: water does a great job of allowing users searching for 'clean water charity' to find an ad that lands on a campaign to solicit donations with each month dedicated to a country in dire need of clean drinking water. The geographic and even basic demographic information learned from Google ads can provide direction to the content of the landing page. This landing page features donor testimonials at the bottom.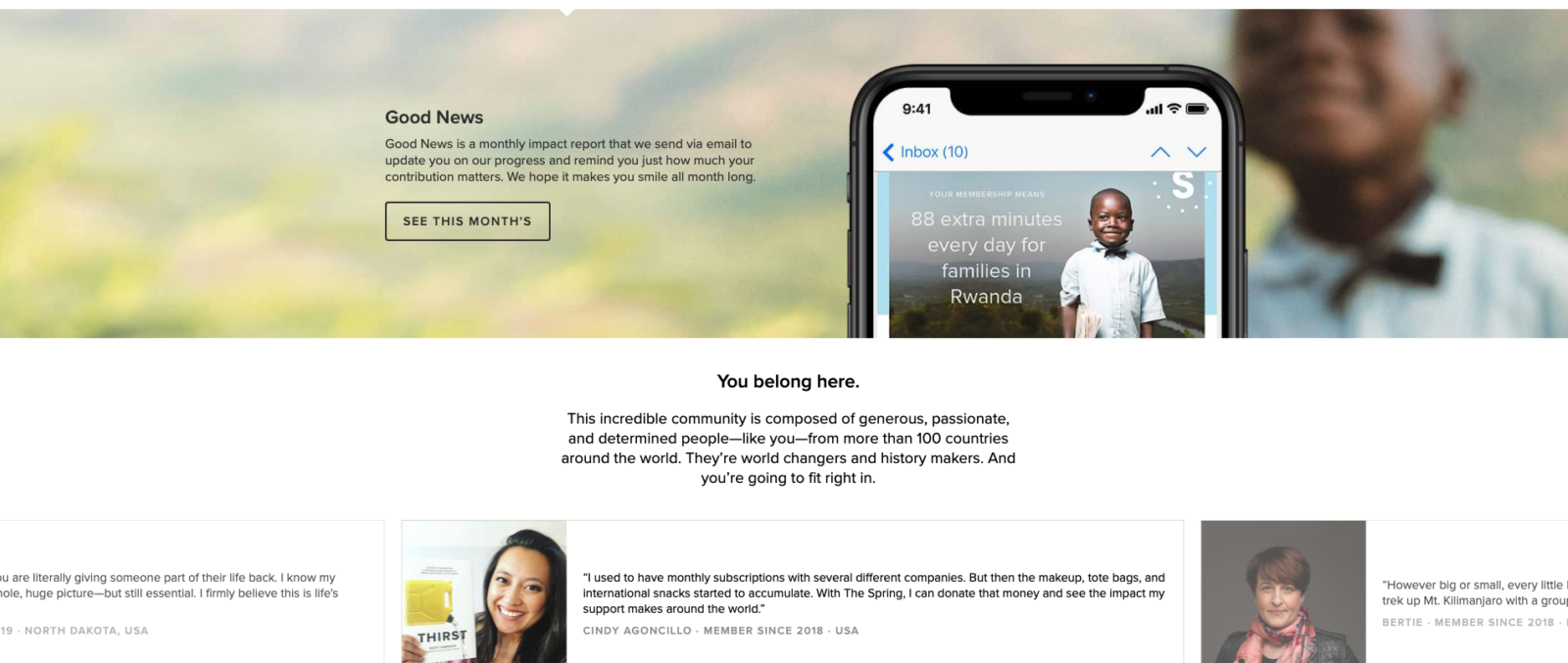 There are a number of different ways that nonprofits can use social media to engage with followers on a very small budget.
Interactive Content
The first is by posting interactive content that encourages engagement. This refers to content that requires your audience to take a particular action, rather than passively reading or watching. Examples include asking your audience to share a story, posting a Facebook survey, hosting a Q&A session via Instagram Stories, and running a Twitter poll.
A good example of this was carried out by Macmillan Cancer Support, which is a UK-based charity. To promote their campaign Macmillan Coffee Morning, they created an infographic that enabled people to create their Drink and Dunk combination. So, if the first letter of your name is T and your last name starts with C, you will be dunking some shortbread into a hot chocolate. It is a fun and innovative way to get involved, and you can bet that they received huge engagement levels on their post!

Social Media Hashtags
You can also use hashtags to increase your own social reach.
There are two approaches here.
You can jump onto popular hashtags to make them your own or;
You can create your own hashtag and build a strong following by getting people involved.
Visuals can also help you to drive website traffic. Research indicates that Facebook posts with images receive 2.3 times more engagement. The same goes for Twitter too, with people three times more likely to engage with a Tweet that contains a video or photo.
Two-Way Communication
Aside from this, checking in daily and responding to questions is a great way to boost your presence across social media. You should also use social media scheduling tools to prepare and schedule marketing content in advance so that you can keep the flow of content steady even when you're not available. Finally, make sure it is easy for people to donate via these channels! This is something Dreamscape Foundation do well on their Facebook page, with a 'Donate' button added right next to the 'Send Message' button.
Another marketing tactic that nonprofits can make the most of is email marketing.
Whether it's manual or automated, email marketing provides you with a great way of connecting with different people, yet you need to ensure you're targeting the right people, to begin with.
This is why you must always start with building a healthy and effective email list. Focus on people that will find value in your emails, whether they are avid donators, people who like to stay up-to-date with industry or issue-related news, or those who are passionate about your mission.
Central Texas Food Bank engages its supporters in personal and meaningful ways by highlighting a local business that cares for its hungry community. The business owners' names are featured and helps add a closer connection to the cause.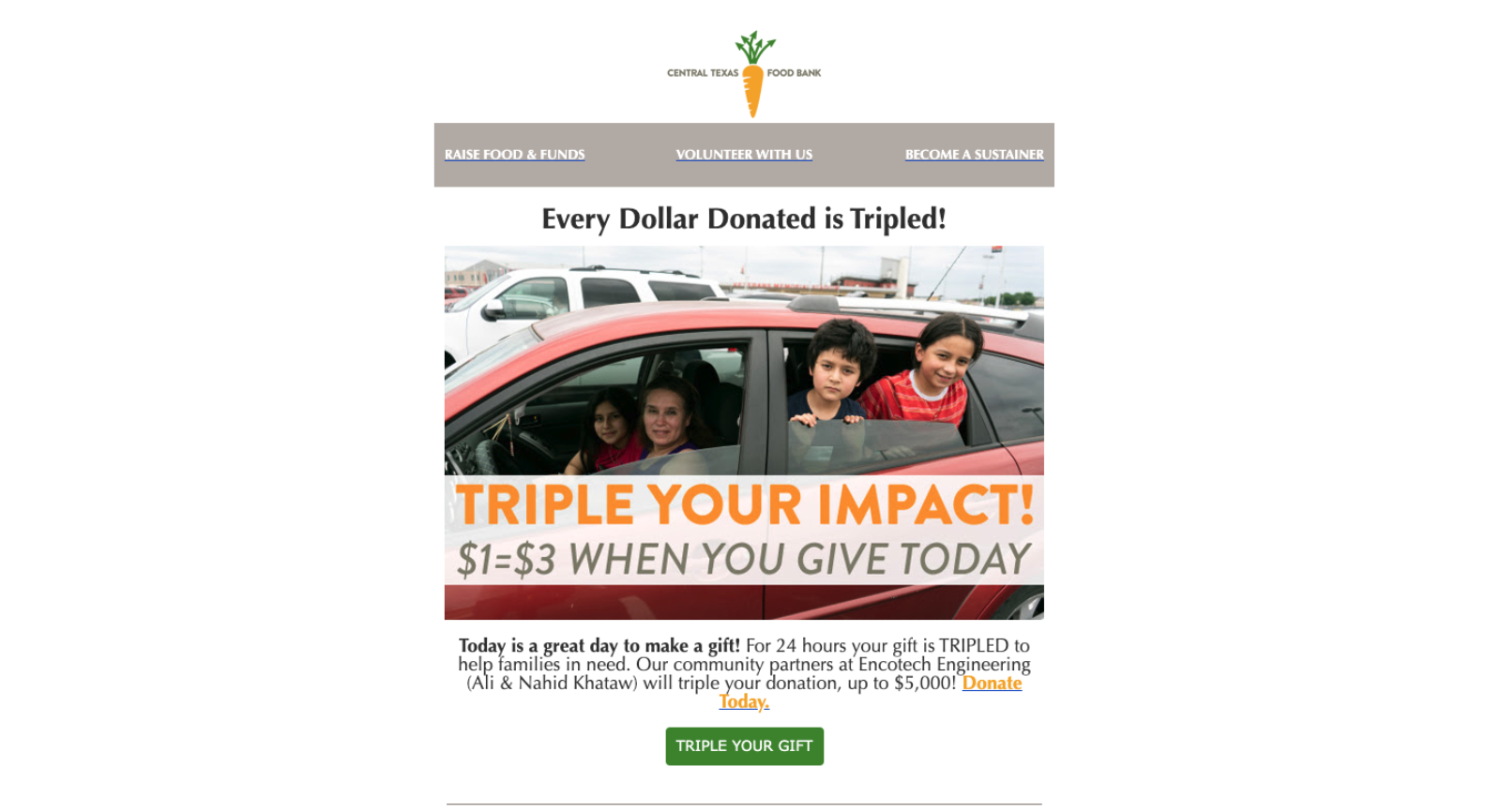 You then need to focus on how your emails are going to come across as authentic and how you are going to stay away from the spam folder. There are spam laws in place all around the world, so familiarize yourself with the legislation that is applicable to your area.
Another key when it comes to email marketing is ensuring you do not ask for too much too soon. Don't ask for donations in your first email. This can come across as too pushy, and it can put people off. You need to build a good relationship first before you start asking for something in return from your email subscribers.
Digital Marketing Process
Finally, your digital marketing process is also something that needs to be carefully considered.
This is a very broad term that is used to describe any number of steps that you take to achieve a digital strategy. For example, you may have a digital marketing process to craft emails, create content, engage with followers on social media, schedule social media posts, and so on!
Head over to Trello to create your own project board to customize your workflow for the digital marketing process. For content marketing, you can follow roughly 5 to 7 simple steps for each column:
Brainstorm Ideas
Approval of Ideas
Work that is in progress
Reviewed content from editors
Creative Artwork to be used as assets
Final approval
Ready to Publish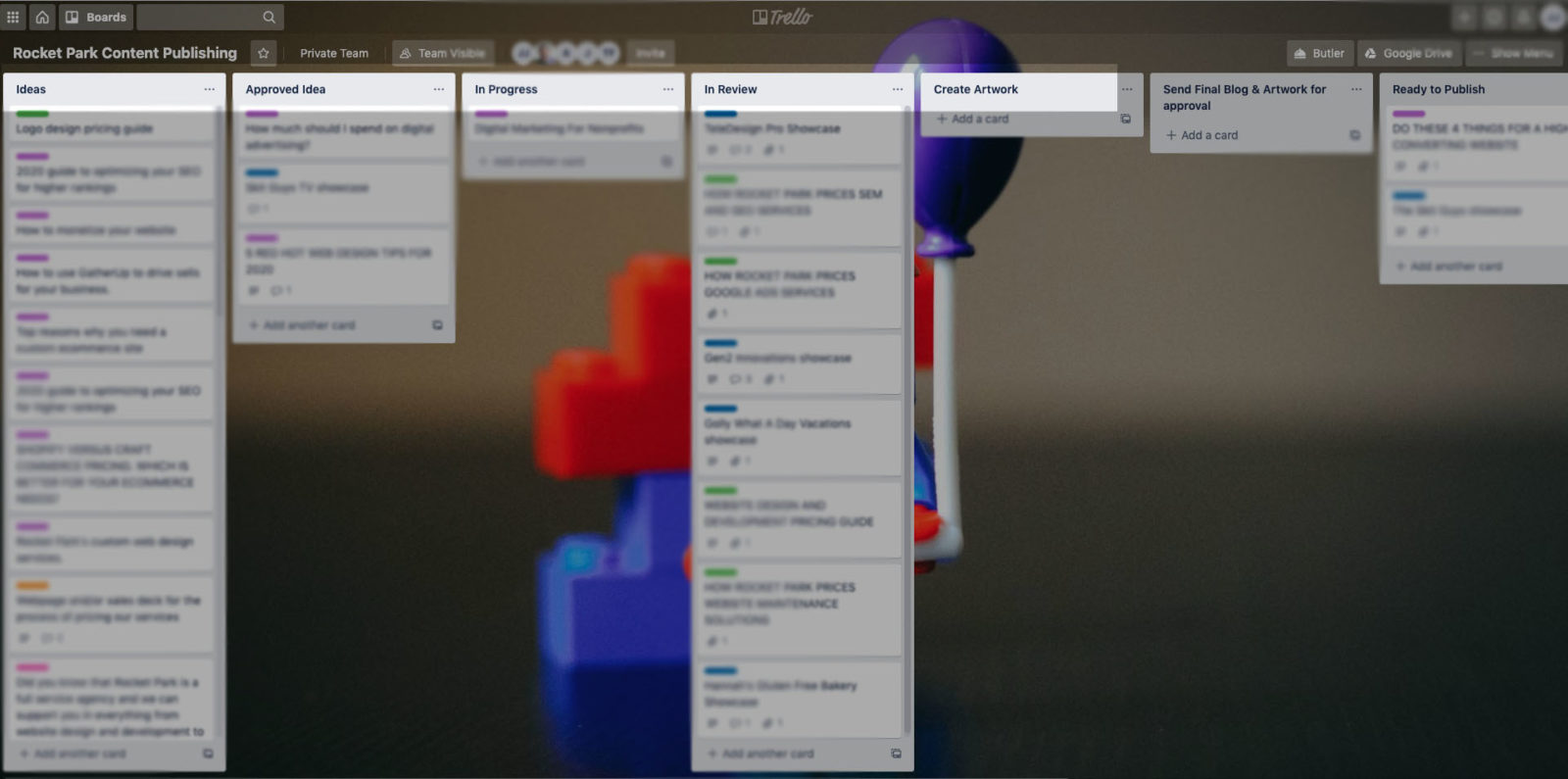 Digital marketing for nonprofits is just as important as any for profit business, and the marketing process should be just as refined.
Through experimenting and tweaking your approach, you're going to come up with a process that is fully optimized and achieves the best results. This is something you will need to continue to work on overtime. Use the latest trends and your own data and experiences to continue to improve your strategies so that you can achieve digital marketing success